Week 2 was fun. I felt like I was a bit more original with how I handled the assignments and I got to play around with Illustrator, which I've been meaning to do for a minute. I'm feeling a strong 9/10 this week. I think I really excelled with the movie poster assignment, namely in how well I managed to replicate the font from the reference poster. I wish I could have gotten some more varied types of design for the blitz assignment. I also tried to up my game in the comments and engagement area only to find people just… aren't doing the work? Like, I'm writing this up on Friday and maybe 3 people have actually done assignments from this week.
My biggest issue this week is that I feel so weighed down by writing up the tutorial sections. I know I complained about it last week but I found myself genuinely frustrated this when it occurred to me, "Oh, I'm actually incentivized to NOT push my boundaries because the more complex I make my work the more time I have to spend tediously plotting out the steps." I think I get why this is part of the class (teaching stuff helps lock knowledge in your head). Maybe I should switch to video tutorials. That is likely what I would have done differently for this week.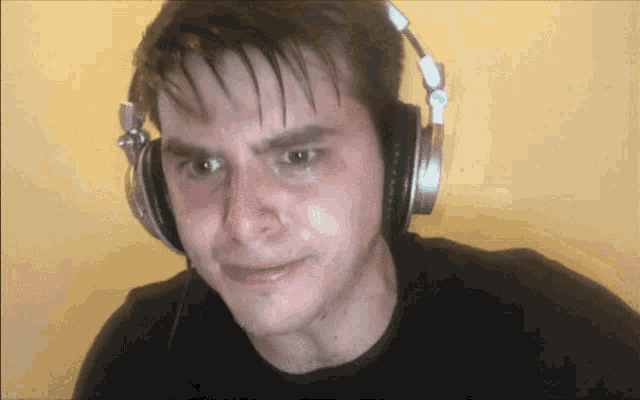 Now for the hard part of the summary: implications behind my work. This is trickier for this week, since design is mostly centered around fulfilling a functional role rather than pure expression (at least for most humans). If I were to say anything, it is that Minimalism might never make sense to me. What I mean by this is that things need a certain amount of structure and complexity for their role, no matter what. The Minimalist movie poster I made plots this out pretty well. I think the best way to summarize my issue is by asking this: is reality as it is the bare minimum necessary to communicate what it really means/is supposed to do? Is that question as minimal as possible? I don't know if I'm making much sense here. I should problem read more on the subject.

Anyway, that is week 2.
Design Assignments:
Are We There Yet?
Website Logo
Create Rad Album Art From Photos
Create Your Own Logo
Minimalist TV/Movie Poster
GIF Assignments:
Show Us Your Headless13 Ds106 Self
Favorite Musician GIF
Misc:
Daily Creates for week 2
DesignBlitz
Vignelli Canon Thoughts
Comments/Critiques (all under the name "W.D. Minihan"):
Comment 1
Comment 2
Comment 3